How Real Estate Agents Can Create Connections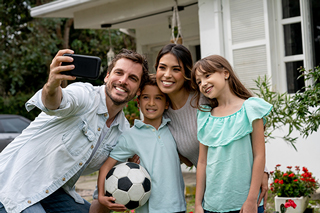 There are at least five ways real estate professionals should build on their connections to help clients have a smooth homebuying or sale experience.
In order to be a successful real estate agent, you first need to have an extensive list of connections. You need to be able to work with people during every part of the process from the buyers, sellers, loan officers, inspectors, appraisers, and investors. The best place for agents to start making connections is with their team. Make sure you surround yourself with a competent group of people both in the real estate business and other local businesses.
Secondly, make connections with other firms in your community that you are not in competition with. Set a goal of identifying and meeting a network of vendors that you can refer clients to and who will refer clients back to you.
Third, build a professional website and make the most of all the available technology. Buyers will frequently look for new homes online, so you need to keep your content updated and fresh. A potential buyer's first impression of a home will most likely come through pictures and videos that they see on the internet, so make the most of it.
Fourth, build your social media presence. This is one of the best ways to make new connections and to connect with your clients. Create a presence on several different platforms, making sure that you are easy to contact through any of those channels.
Finally, turn to your local community. Take part in community events and become the face of your agency. This will expand your client base and help you gather more information about the different neighborhoods and developments in the area, so you can serve your clients better.
Source: CNBC
Avo Derbalian became Owner/Salesperson of a real estate company in early 2016 after being a Realtor® for a year and a half, providing services all over Bergen County and Passaic County. Since then, ....